Which clearly takes precedence over reading Jane Eyre. *hides*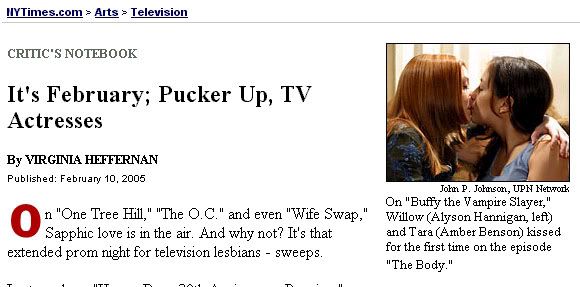 I wrote to nytnews@nytimes.com:
The February 10 article "It's February; Pucker Up, TV Actresses" article has a photo with the caption [[ On "Buffy the Vampire Slayer," Willow (Alyson Hannigan, left) and Tara (Amber Benson) kissed for the first time on the episode "The Body." ]] However, the image is of Willow kissing Kennedy (played by Iyari Limon) 2 seasons later. I'm fairly certain the episode in question is "Storyteller." While the caption is an accurate fact about the show's history, it is misleading as to the content of the photo.
I was also amused by this:




"Your school is temporarily down for maintenance."